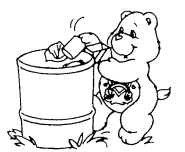 This article is in need of a clean up.
You can help out Care Bear Wiki by reorganising parts of the article, checking grammar and spelling, and doing other helpful things to correct the article.
American Greetings is the greeting card company that The Care Bears were originally designed for. They are the largest greeting card company in the world. It is based in Cleveland, Ohio.

External links